MoD Future of Defence Event
Silver Medal – UK B2B Live Event of the Year 2017 
Bringing together digital technologies and gamification to create a once in a lifetime experience for the Ministry of Defence.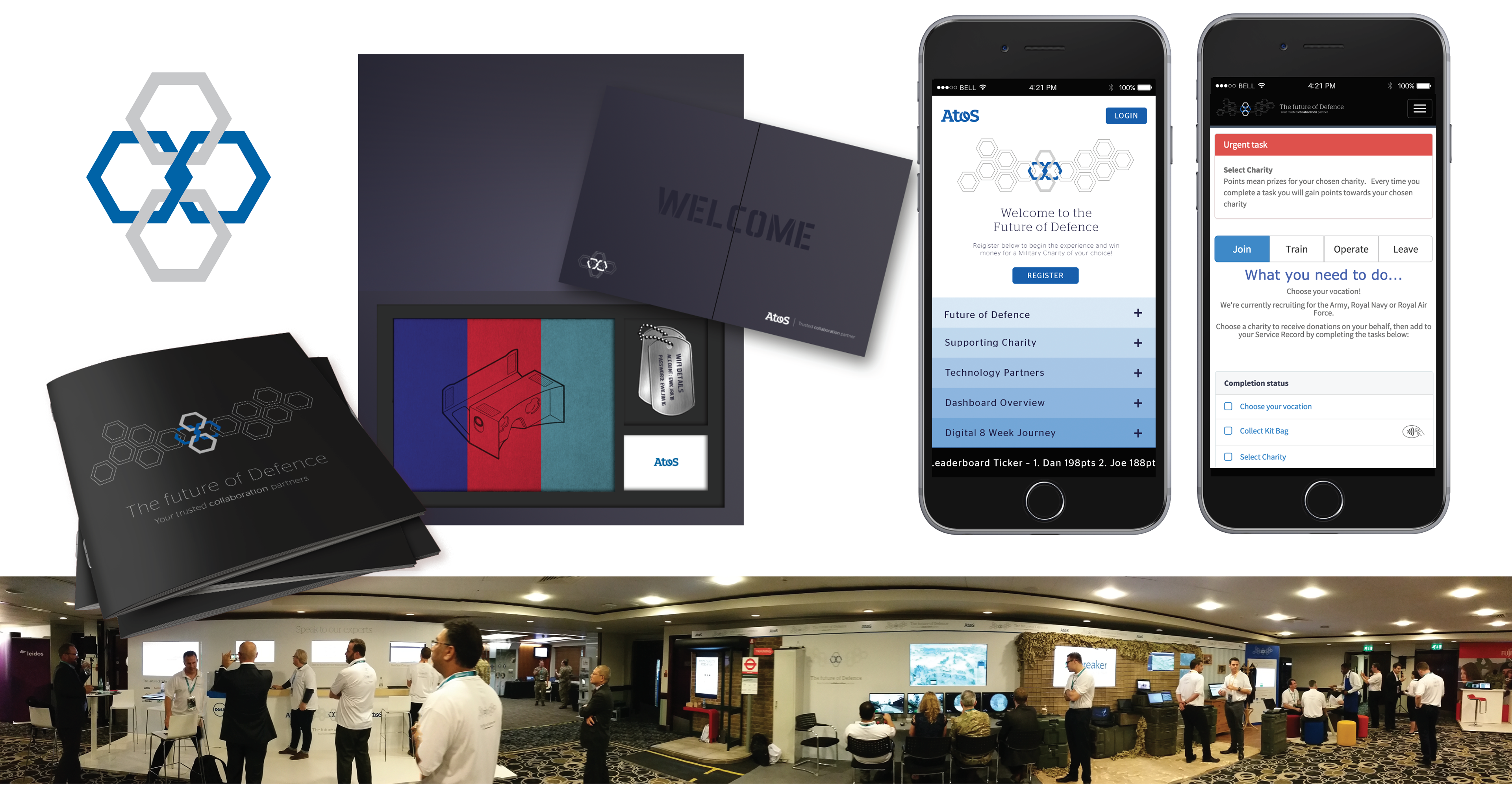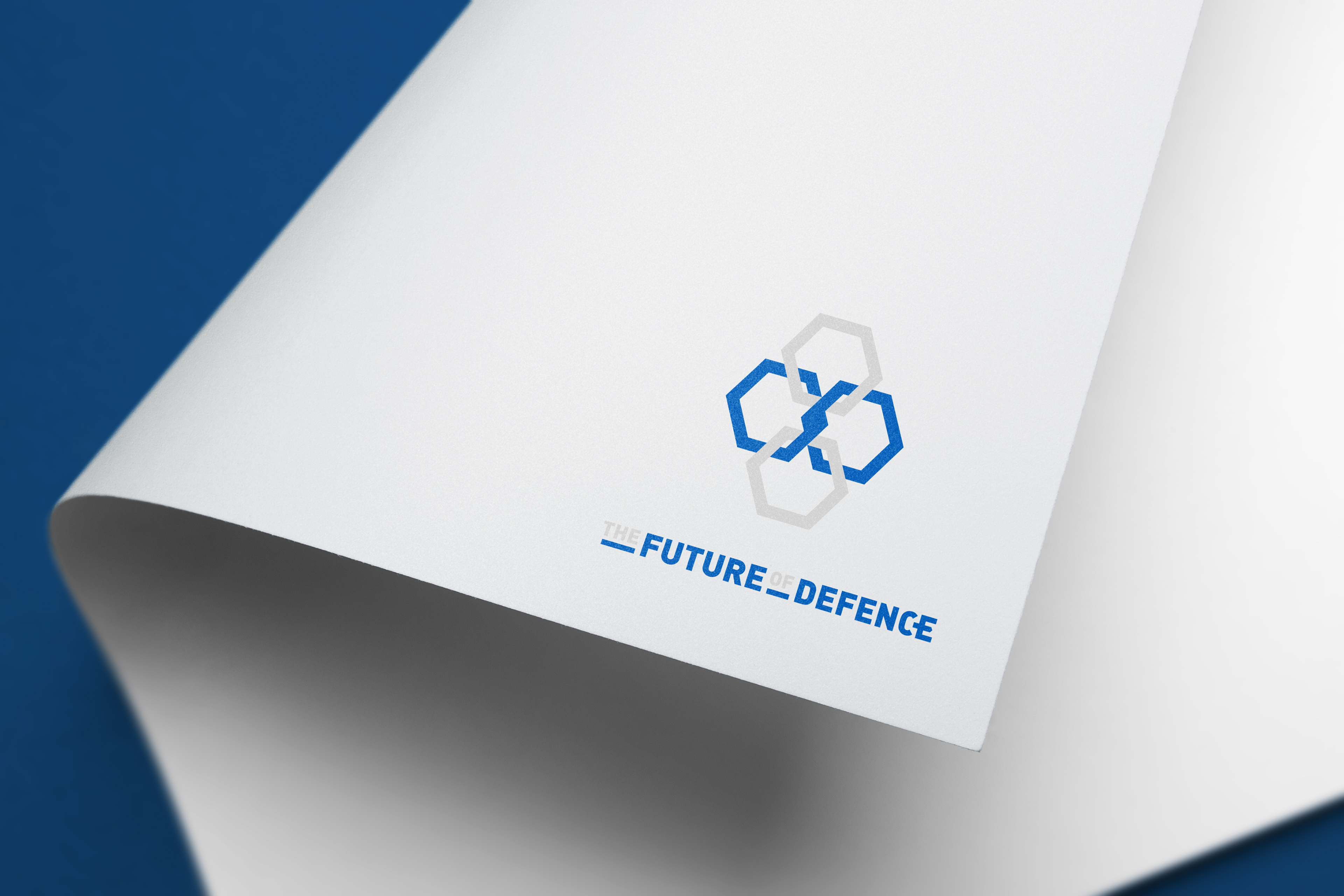 The partnership required a stand-alone brand identity to represent 12 companies working together for the event. Key to the logo mark was flexibility. The core 'Atos infinity symbol' would always be represented, the connecting grey modules would change depending on the use case creating a flexible brand system for the future.
Mobile Portal – Homepage. With over 600 attendees from Security IT departments, getting attendees to sign up to an event experience was a big challenge. We created guest personas for people on high-level security clearances to participate in the experience but over 1/3 of attendees participated on their own devices!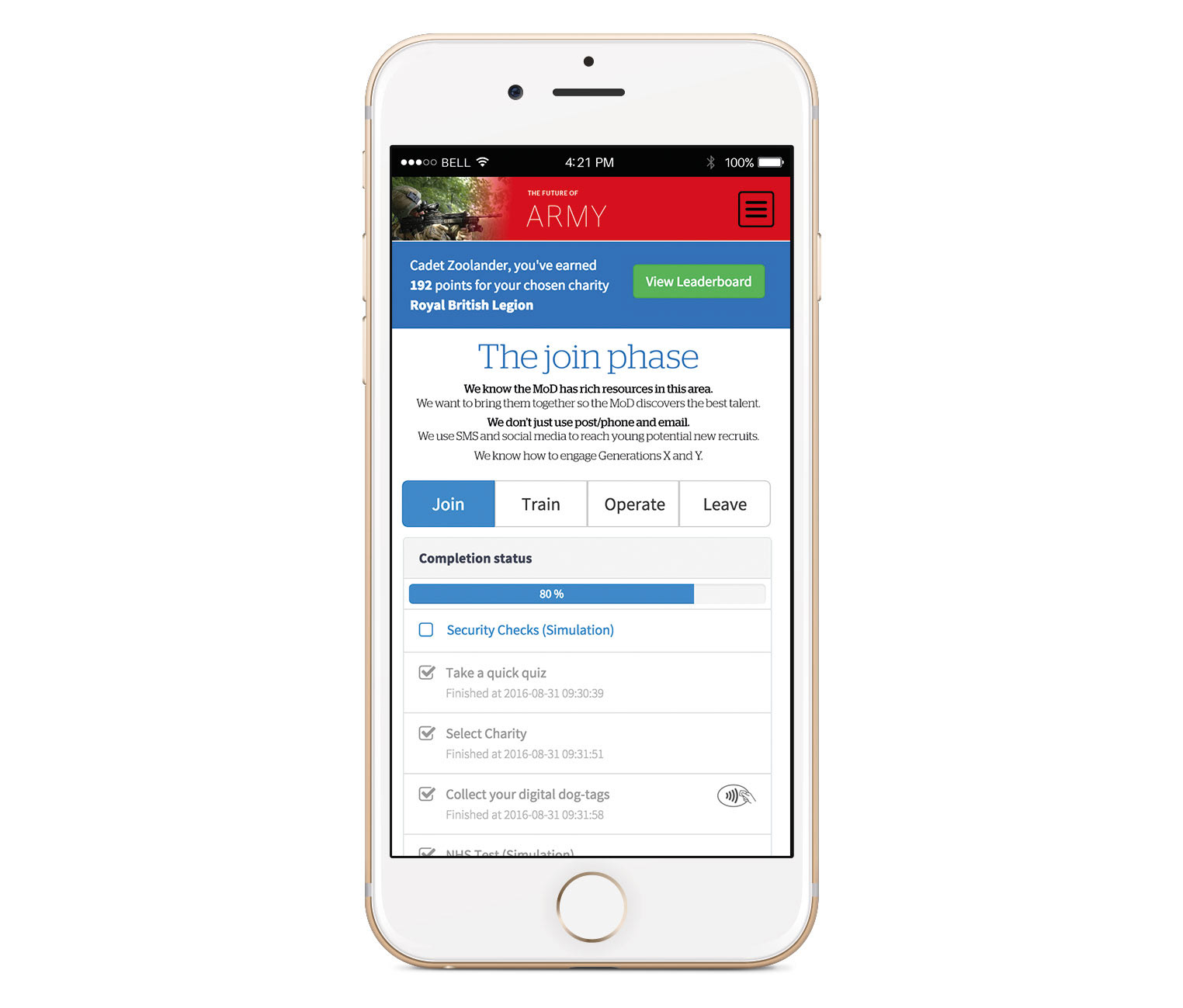 The stand was split into four phases of military life. In each phase there were online quizzes and stand events to earn points for your charity. We used RFID chips to allow further point scoring for more 'analogue' tasks like collecting dog-tags or using the​ VR training rig.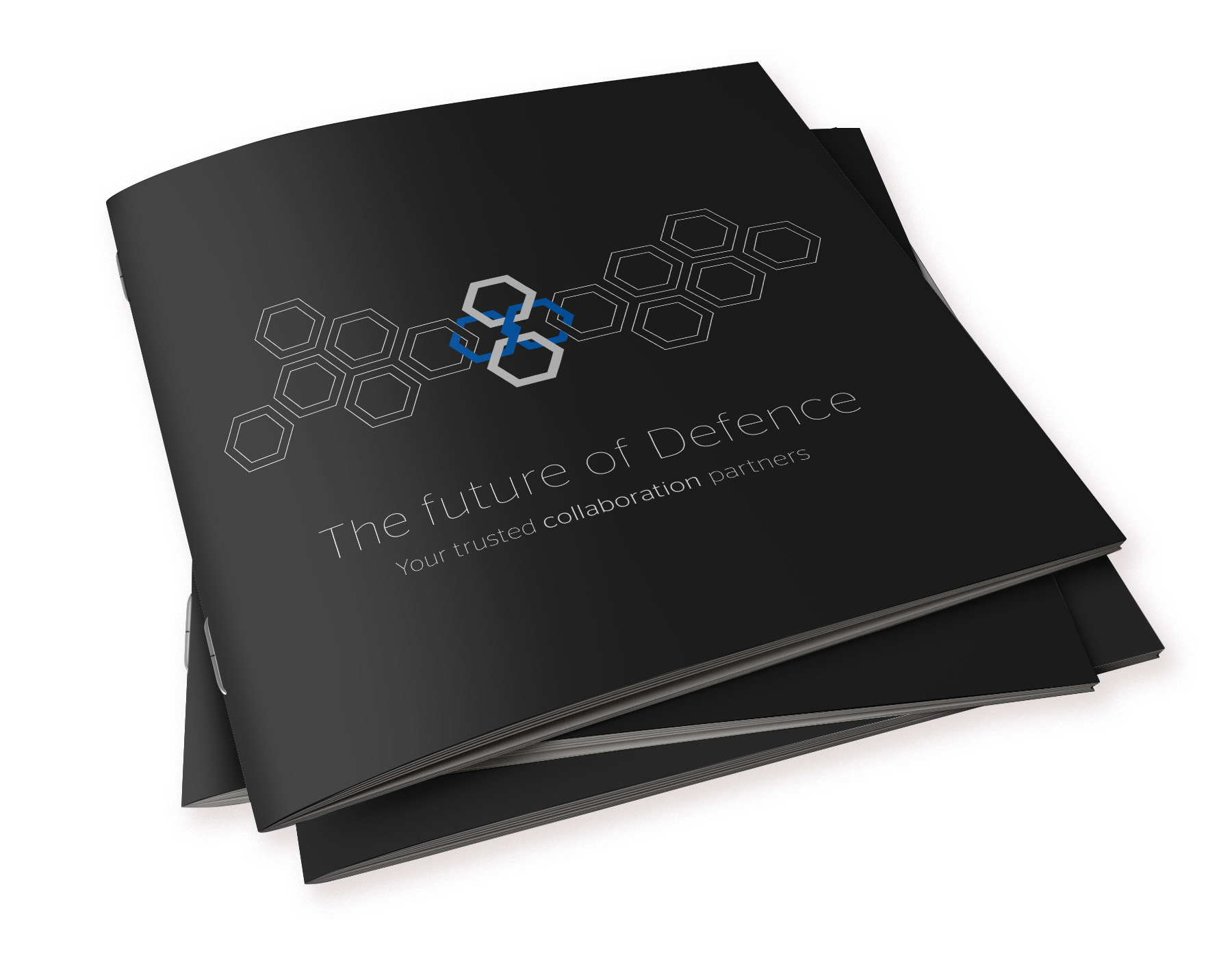 Attendees were issued a 'kitbag' at the start which included promotional materials and giveaways. Also shown here, the flexible brand used to represent all 12 partners.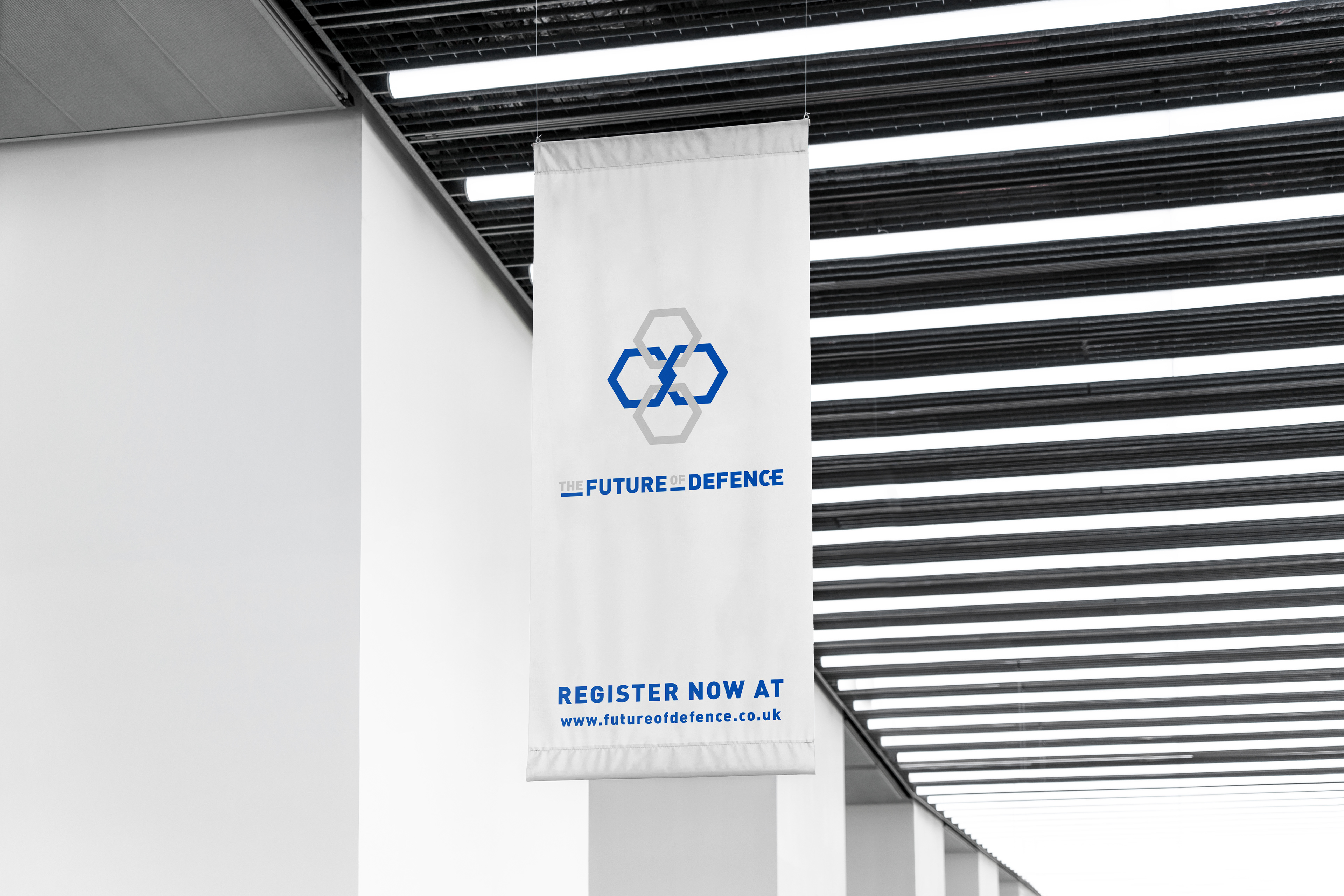 The digital Portal allowed users to leave comments on the experience allowing future digital development for the partner companies.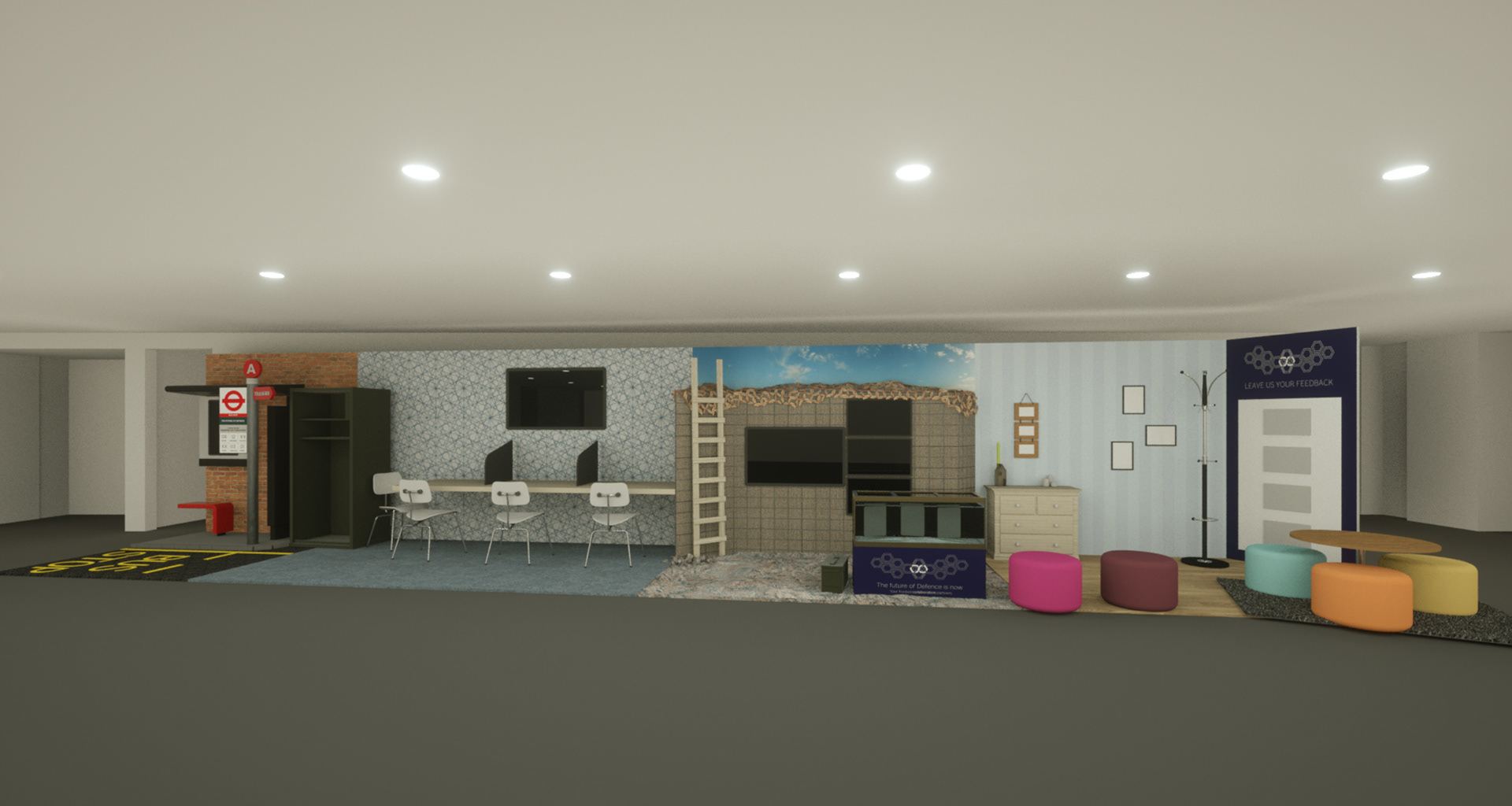 CAD Plans for the 12m stand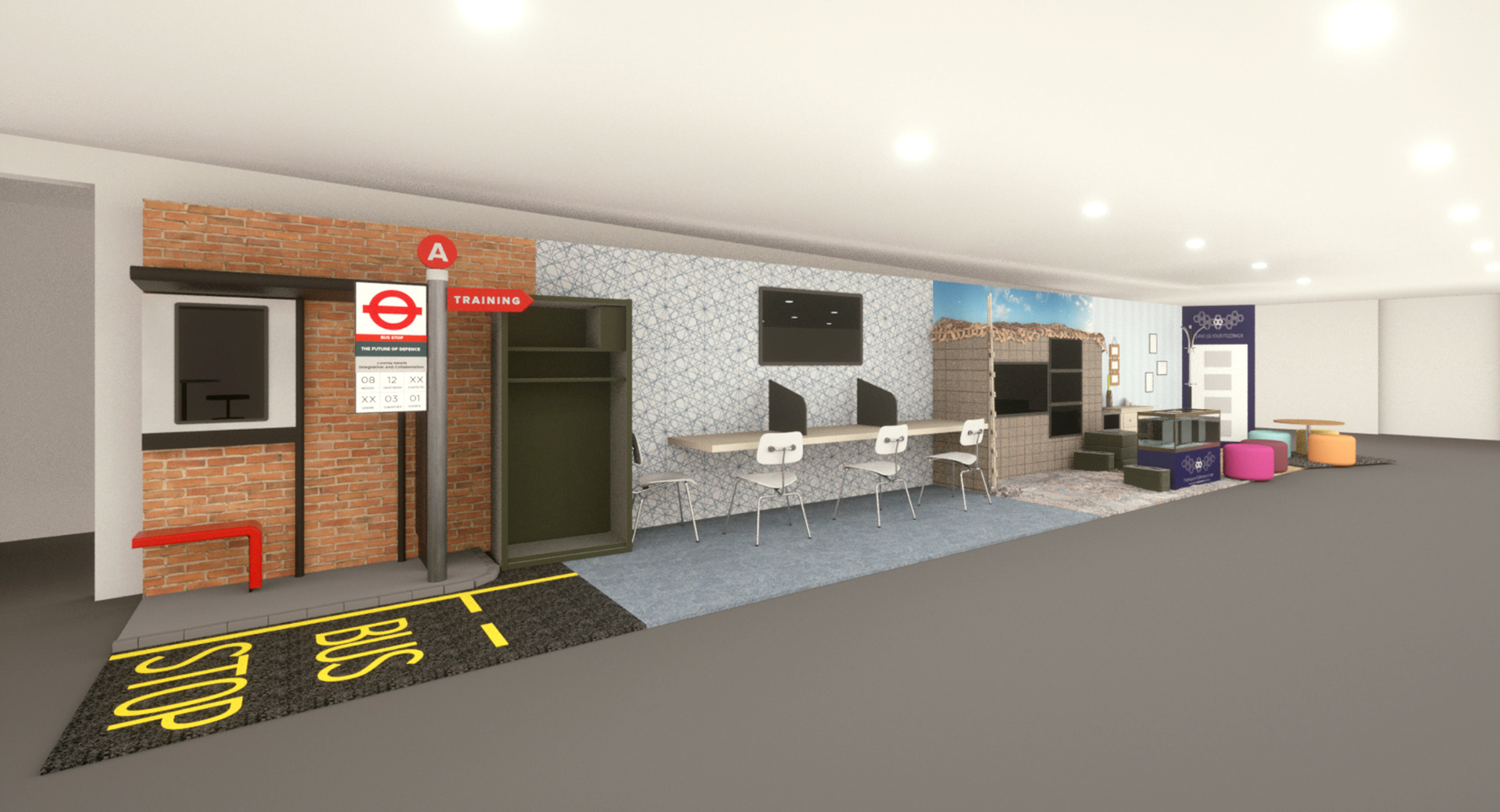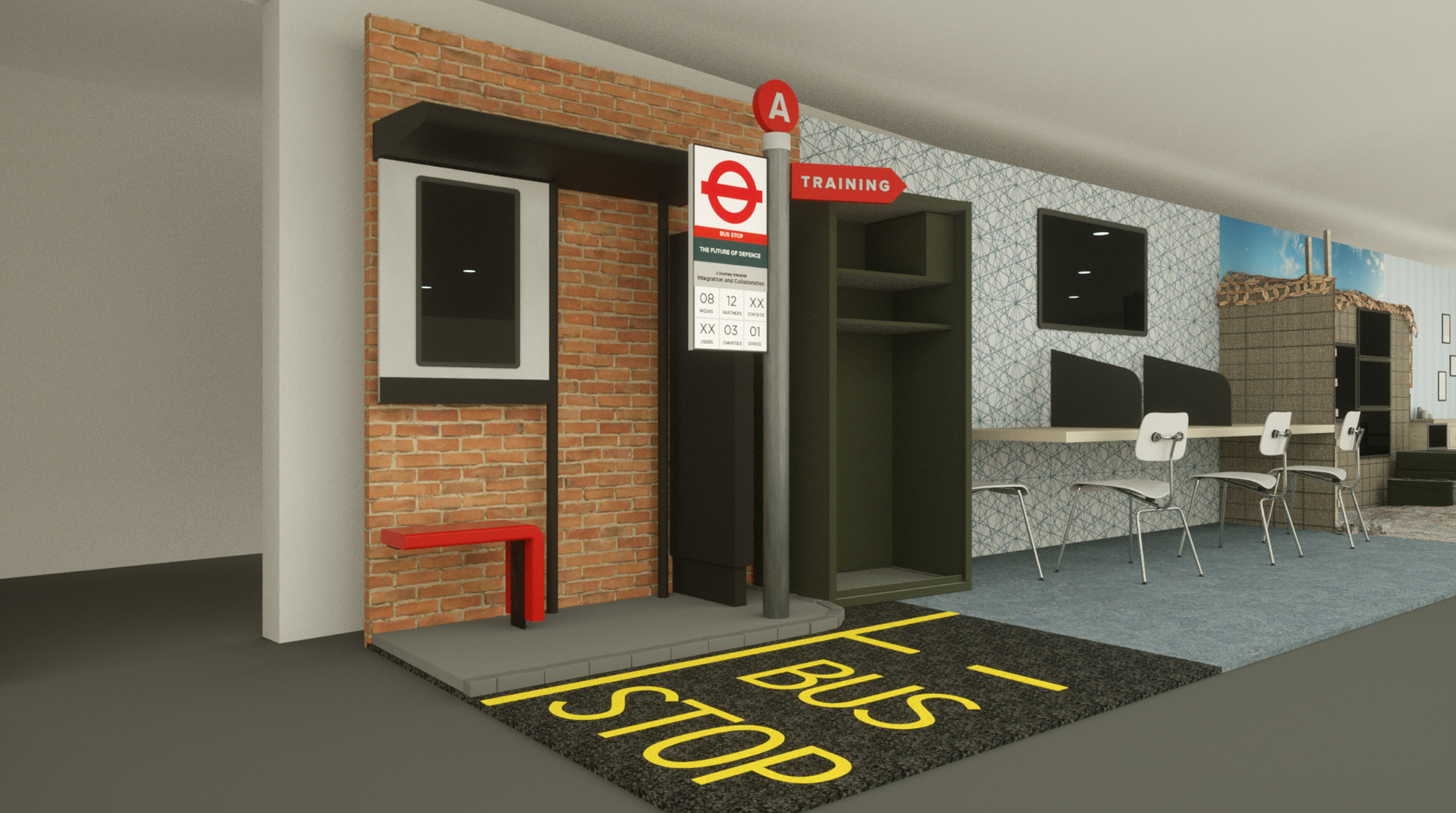 Embedded LED Screens in our Join section bus stop presented infographics and promotional posters for the charities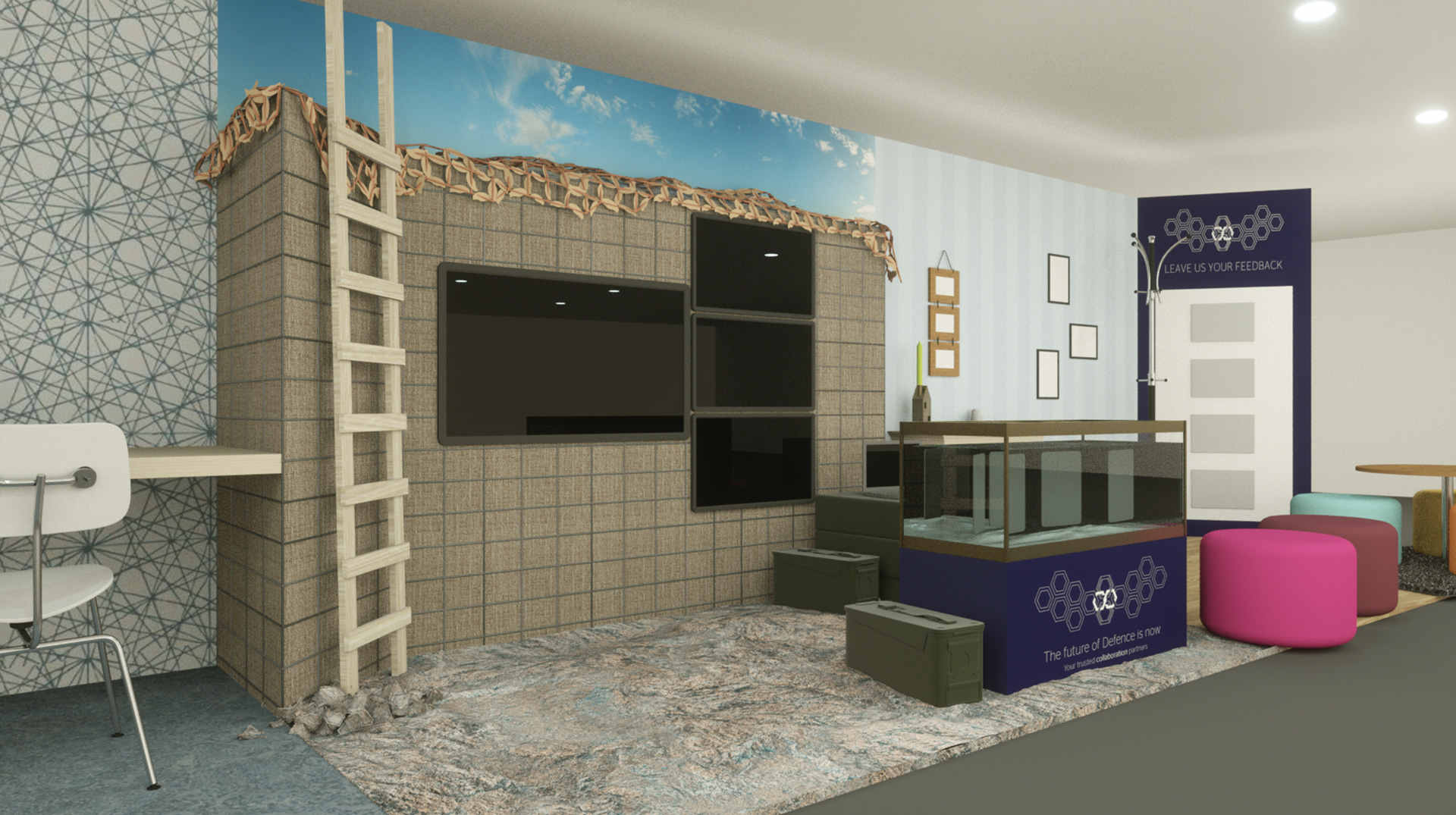 The Deployment section included large screens for running real-time mission tracking and allowed several partners to demonstrate their technology in action.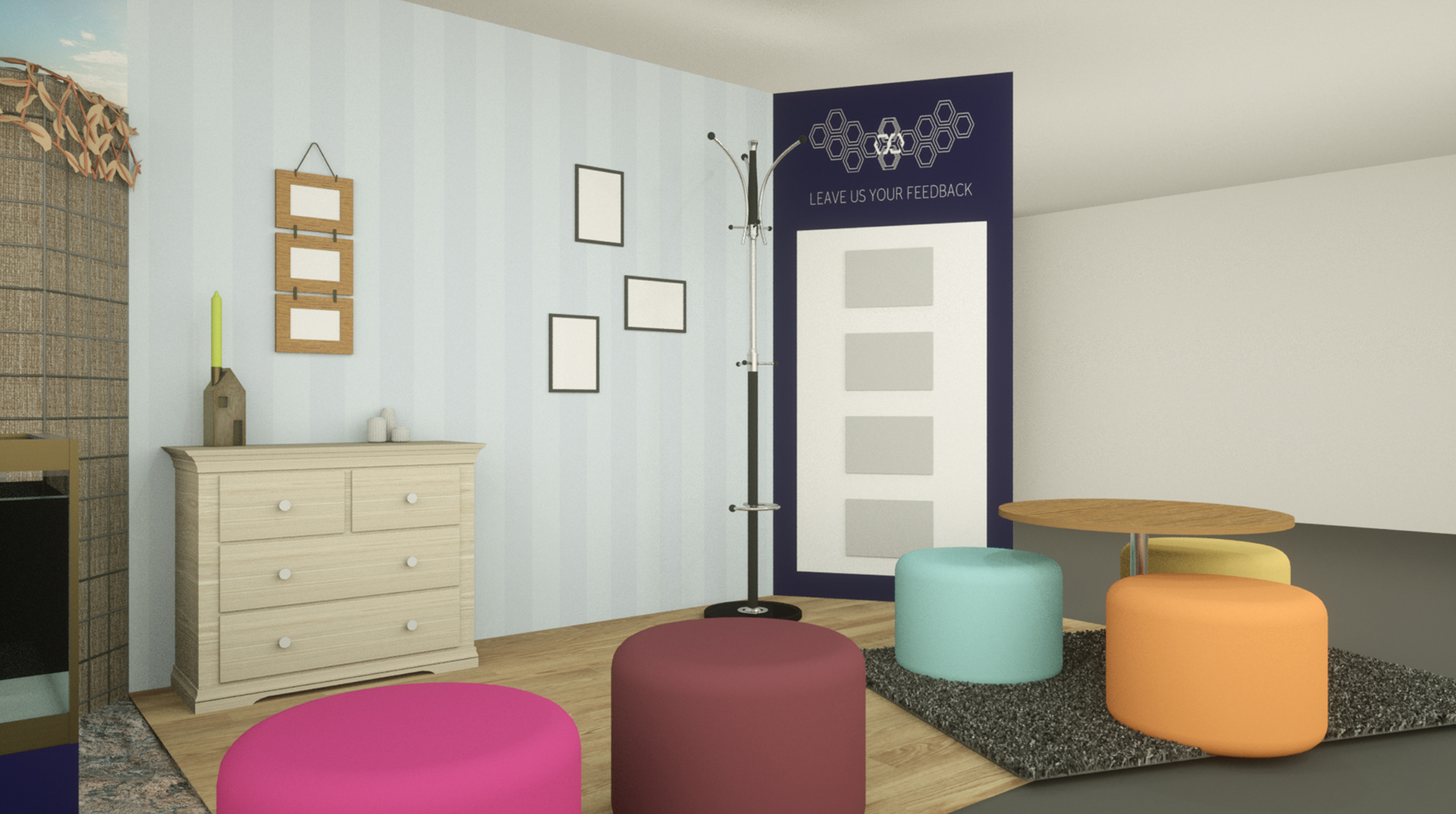 The leave section of the stand allowed for alot of data capture, with a heavily utilised feedback wall. The MoD and partners had a wealth of active user data and feedback to inform their digital strategies for years to come.

The entire team was proud to be recognised by the B2B Marketing awards 2017.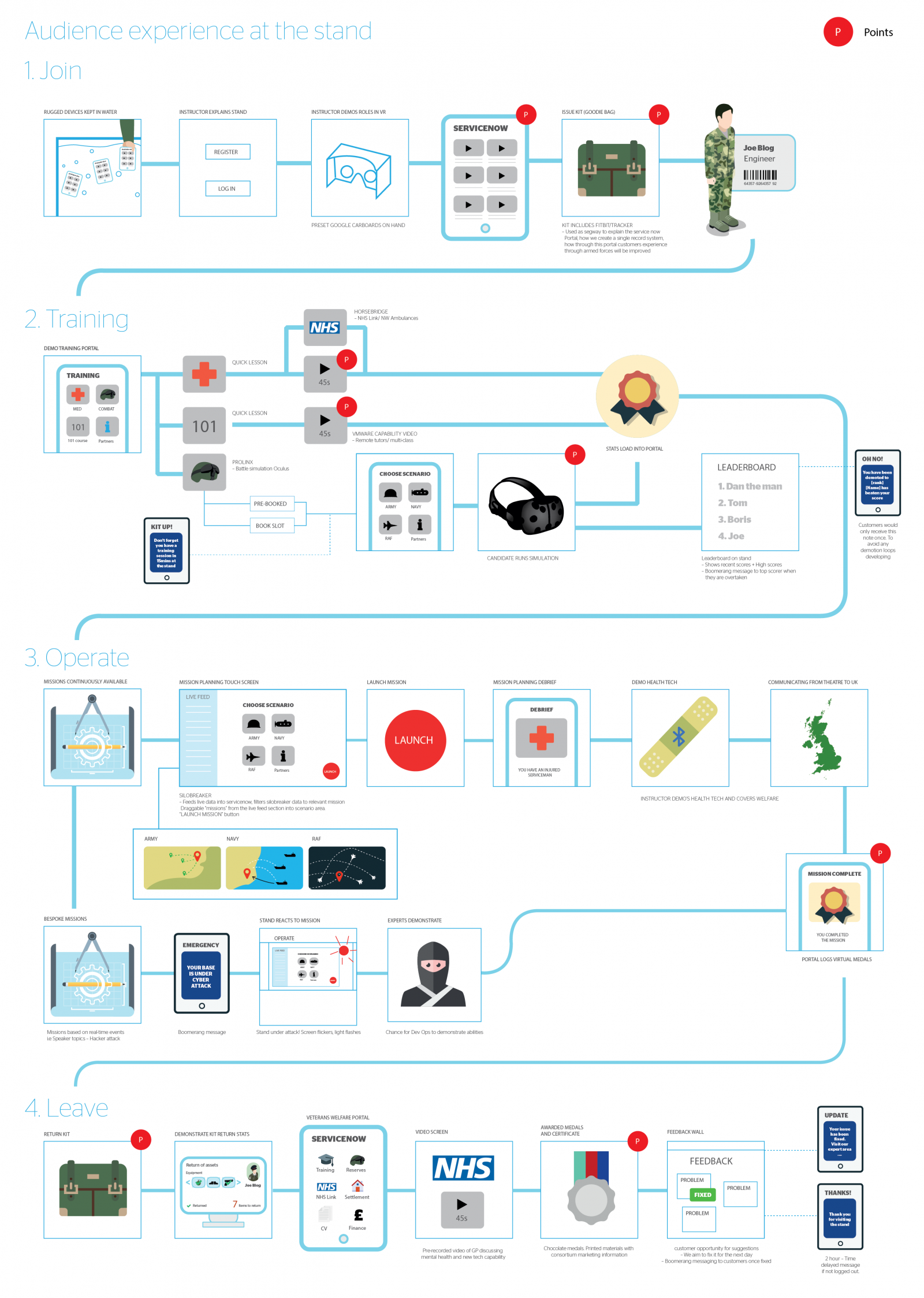 Early gamification mapping of how users would interact with the Stand and on the digital experience.