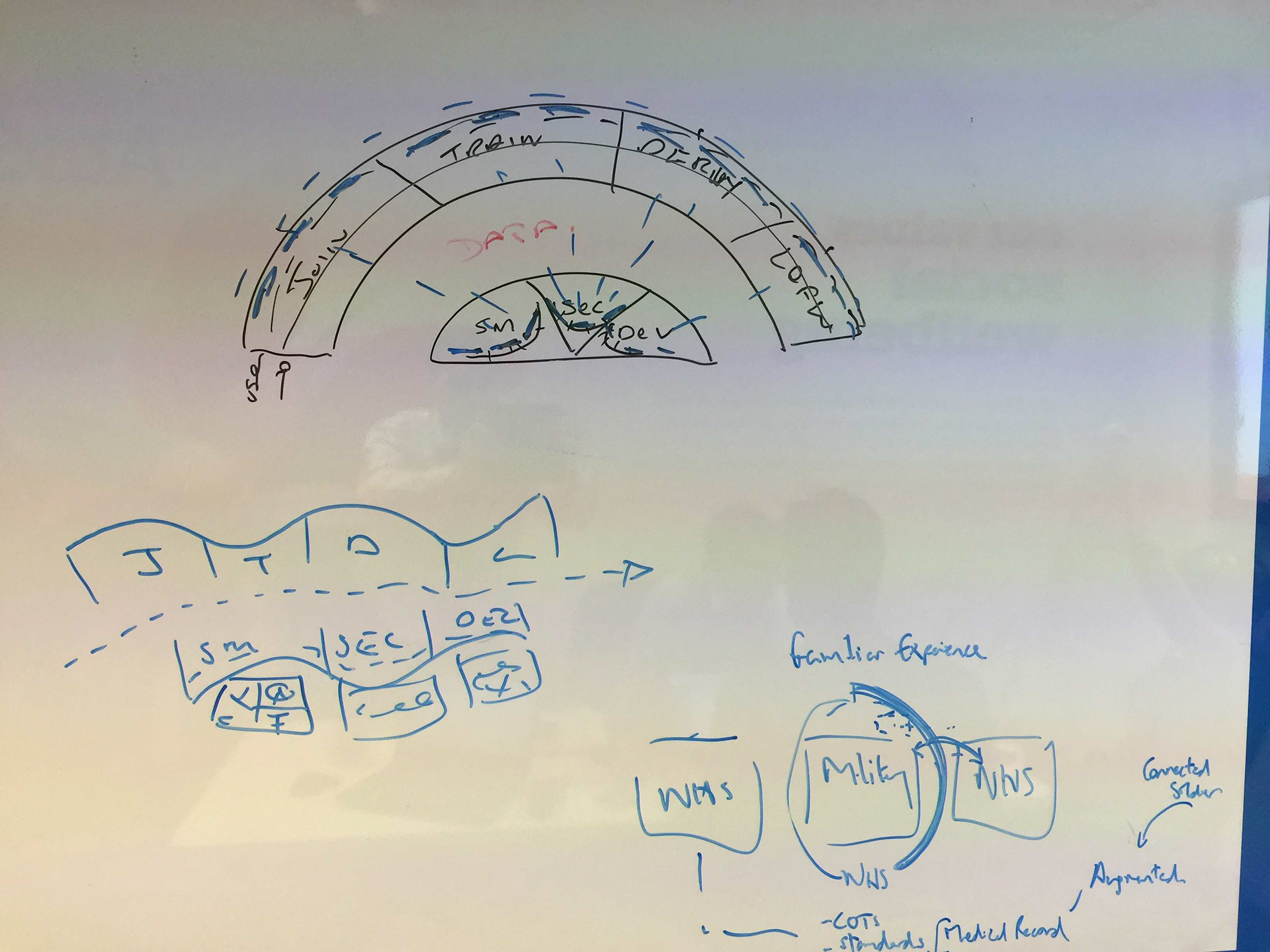 In 8 weeks, From this initial sketch...
The client wanted to display how versatile and agile they could be working with digital technology. So we challenged them to show us they

could

do it. Rather than presenting an exhibition stand that told the MoD what we could do, we decided to create 
an immersive experience, reimagining the phases of life in the UK military.
A second 'genius' stand would take feedback from visitors and develop solutions live, demonstrate live examples based on current events and serve as host to break out sessions during the two day event.
With 8 weeks to build both the brand, stand and the digital platform, we had to be fast
​​​​​​​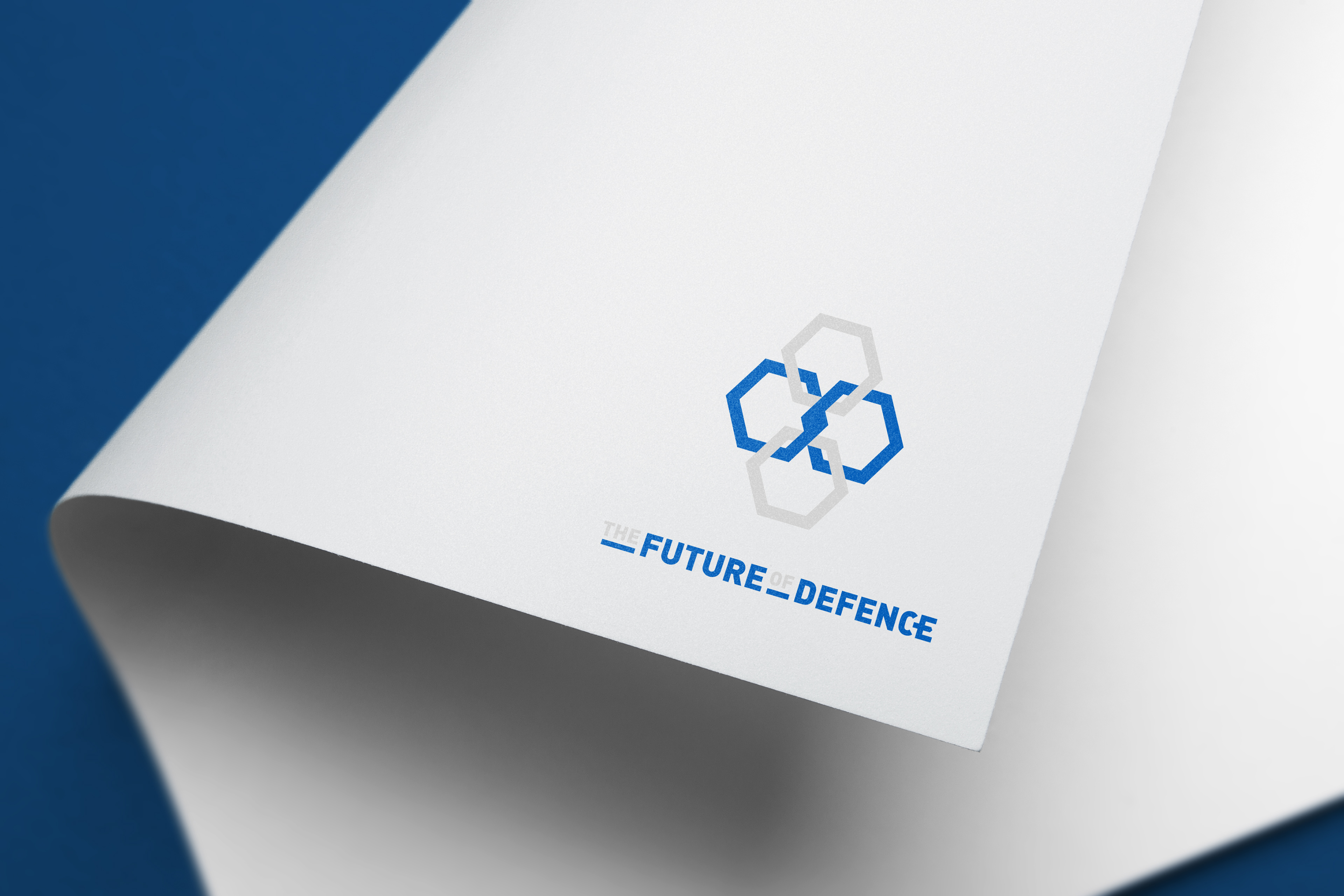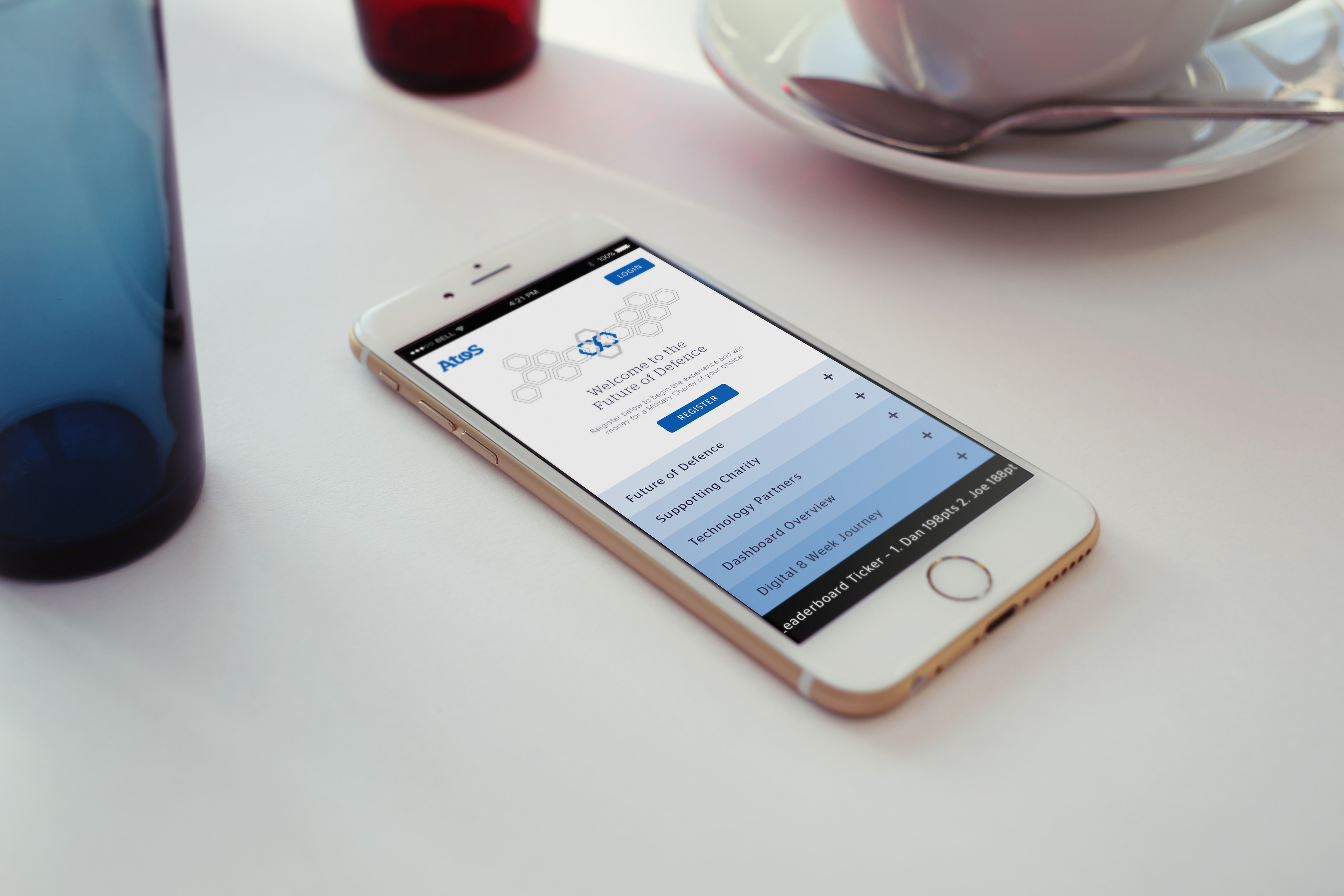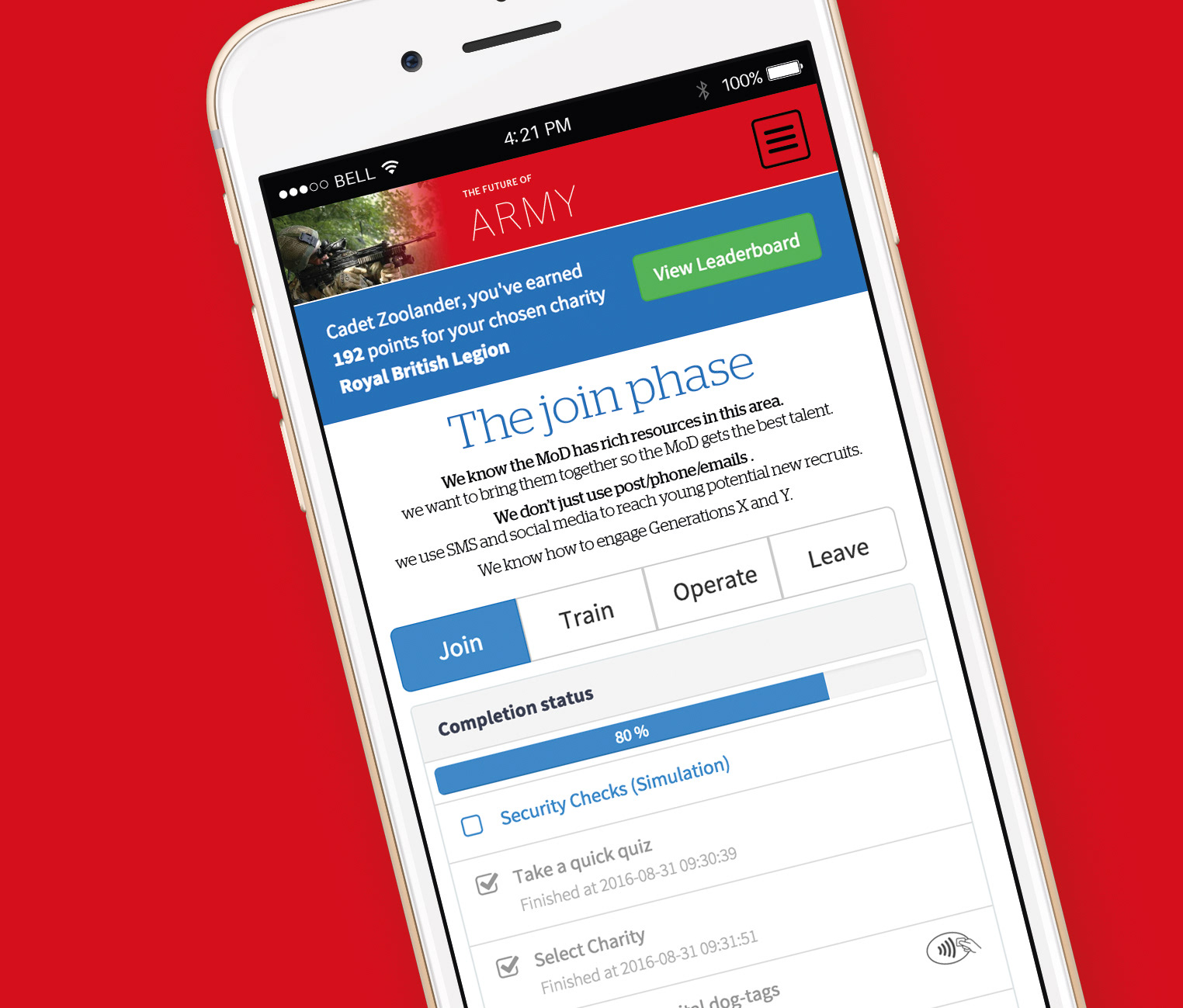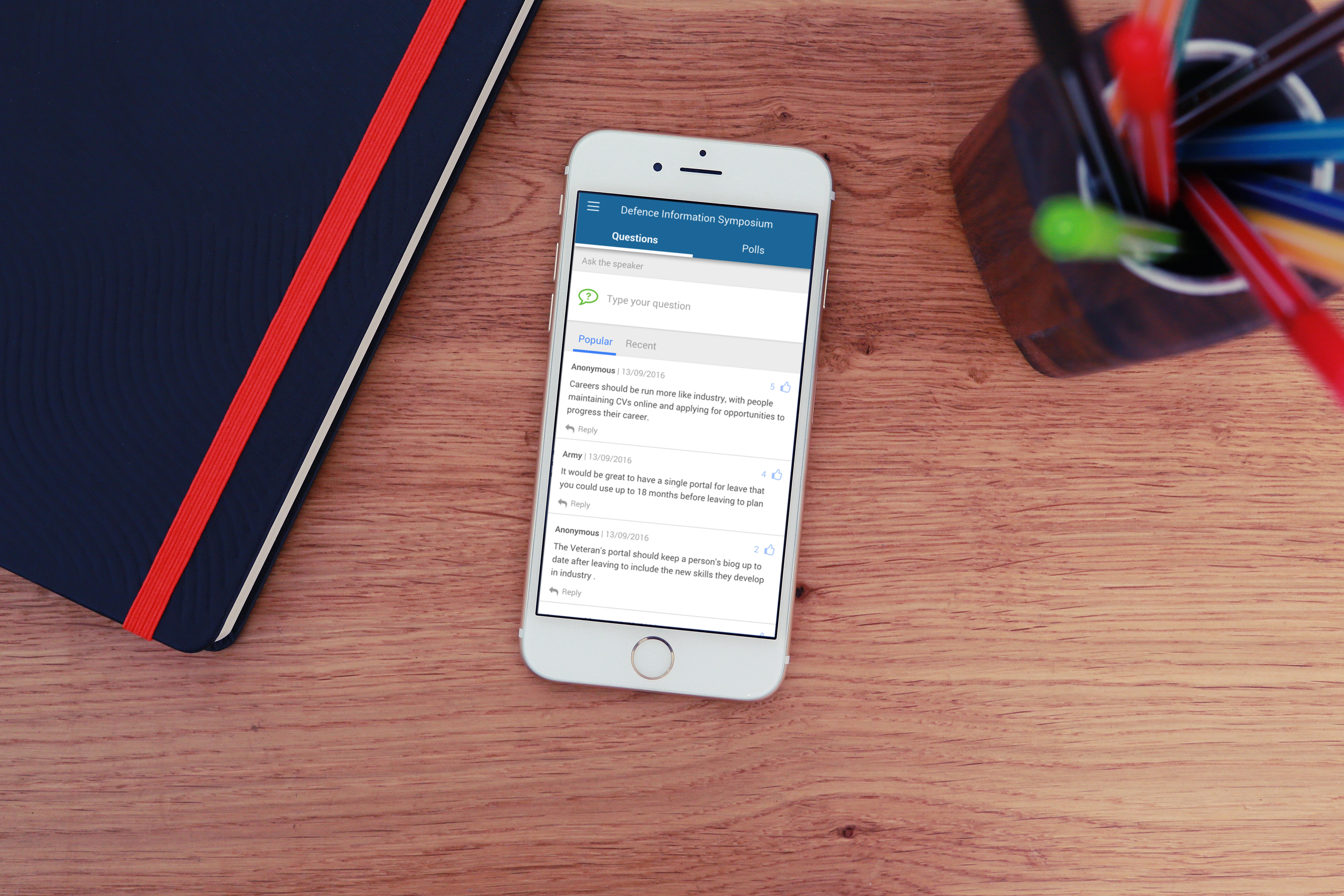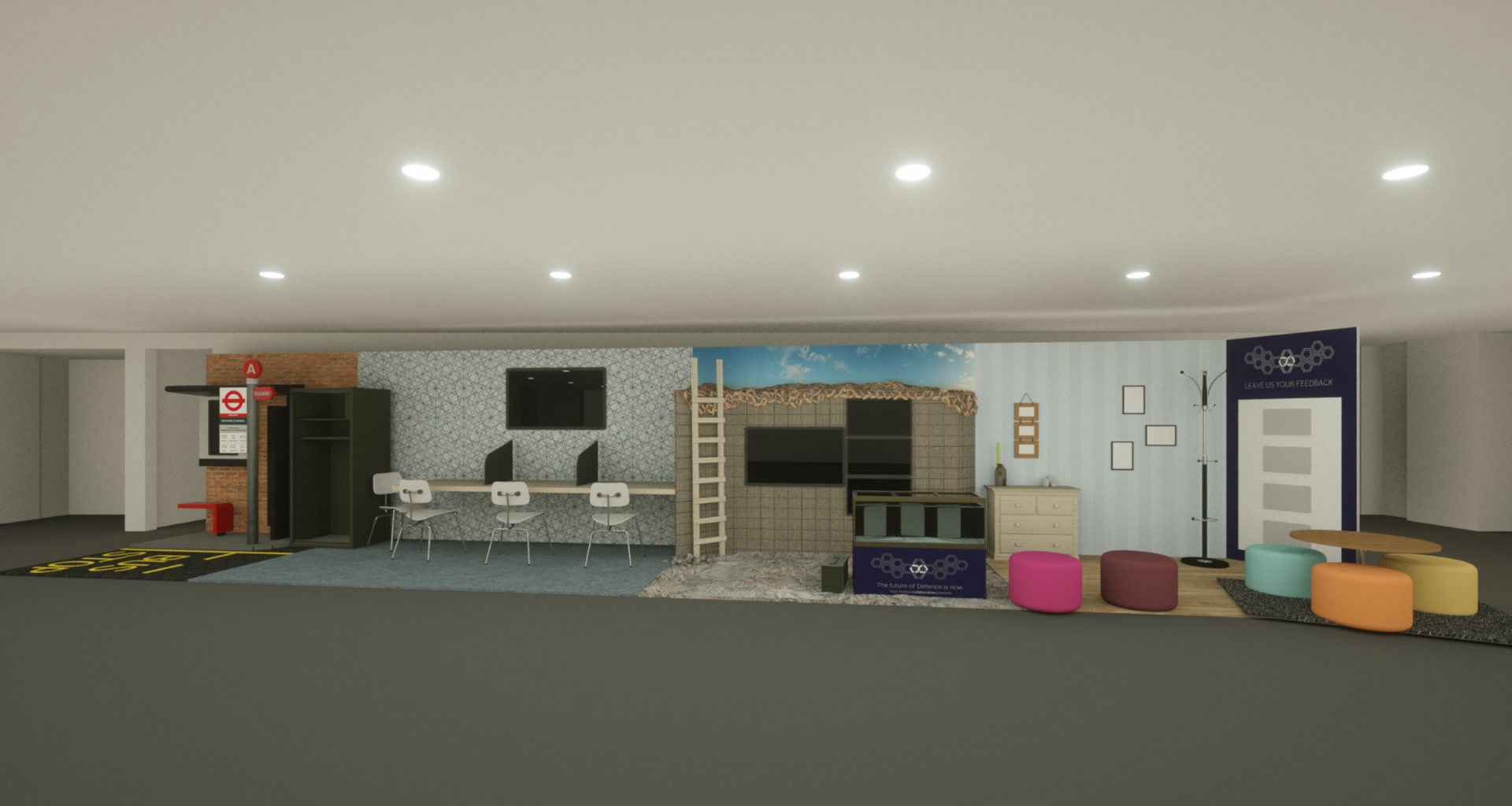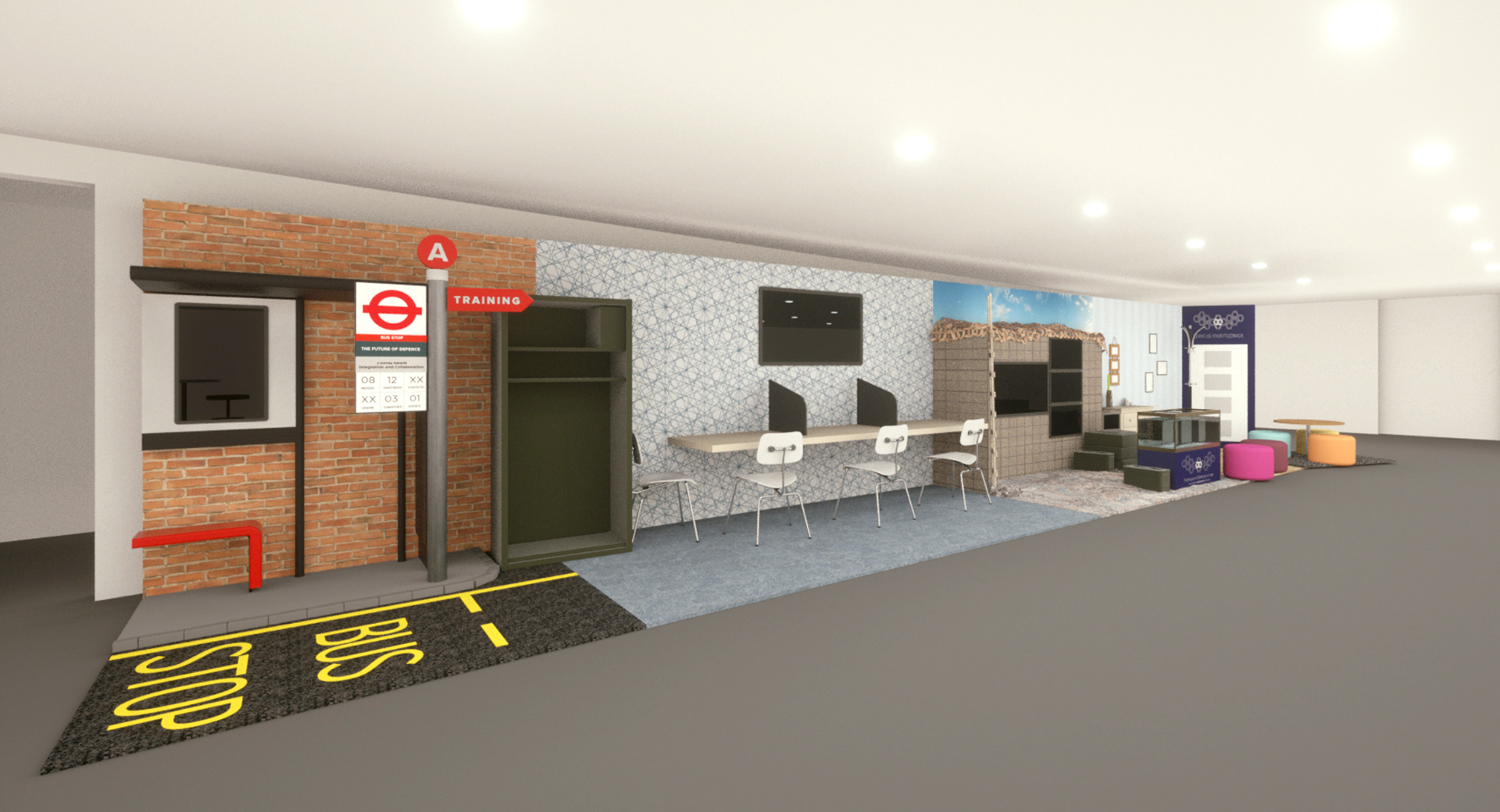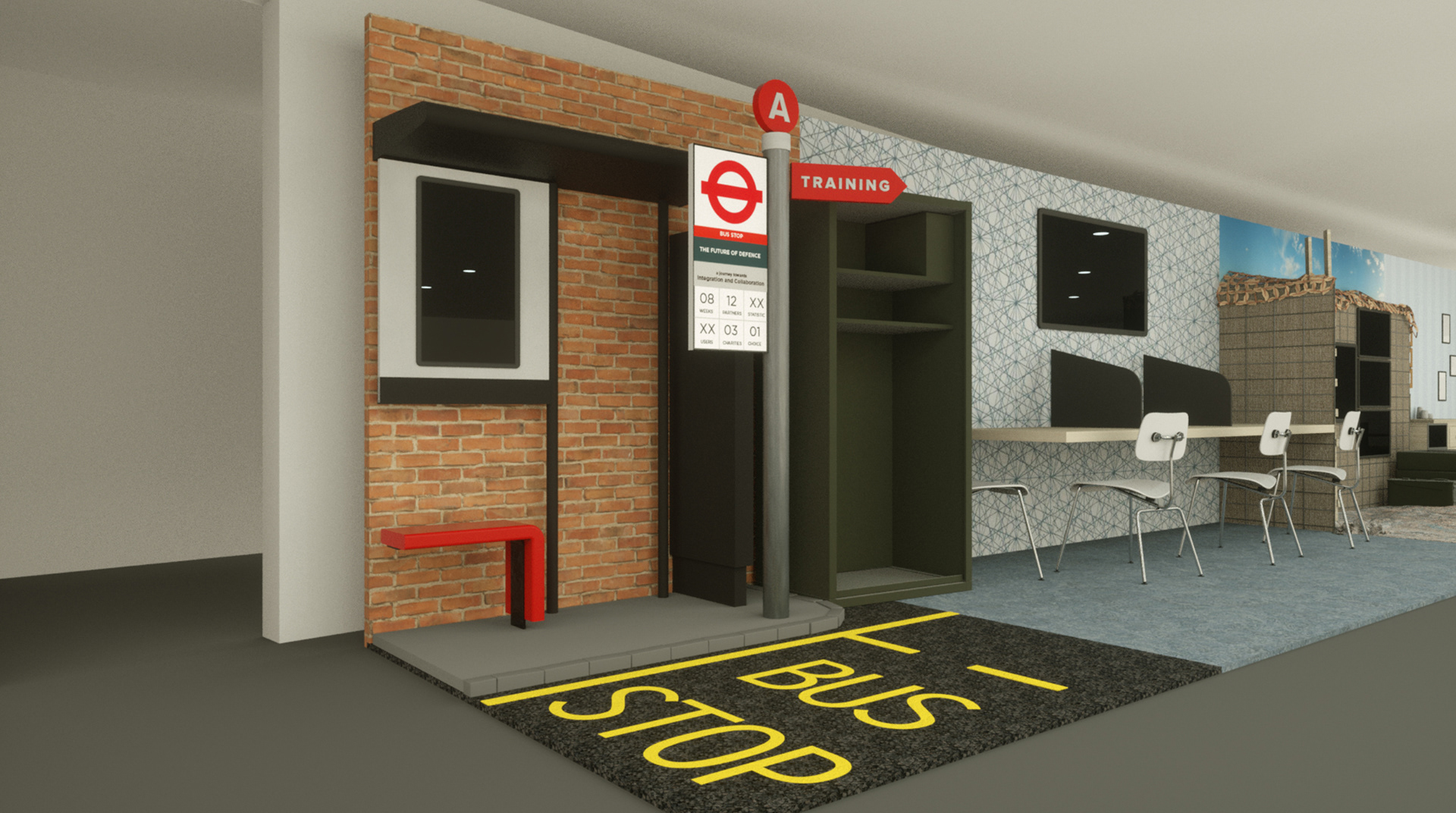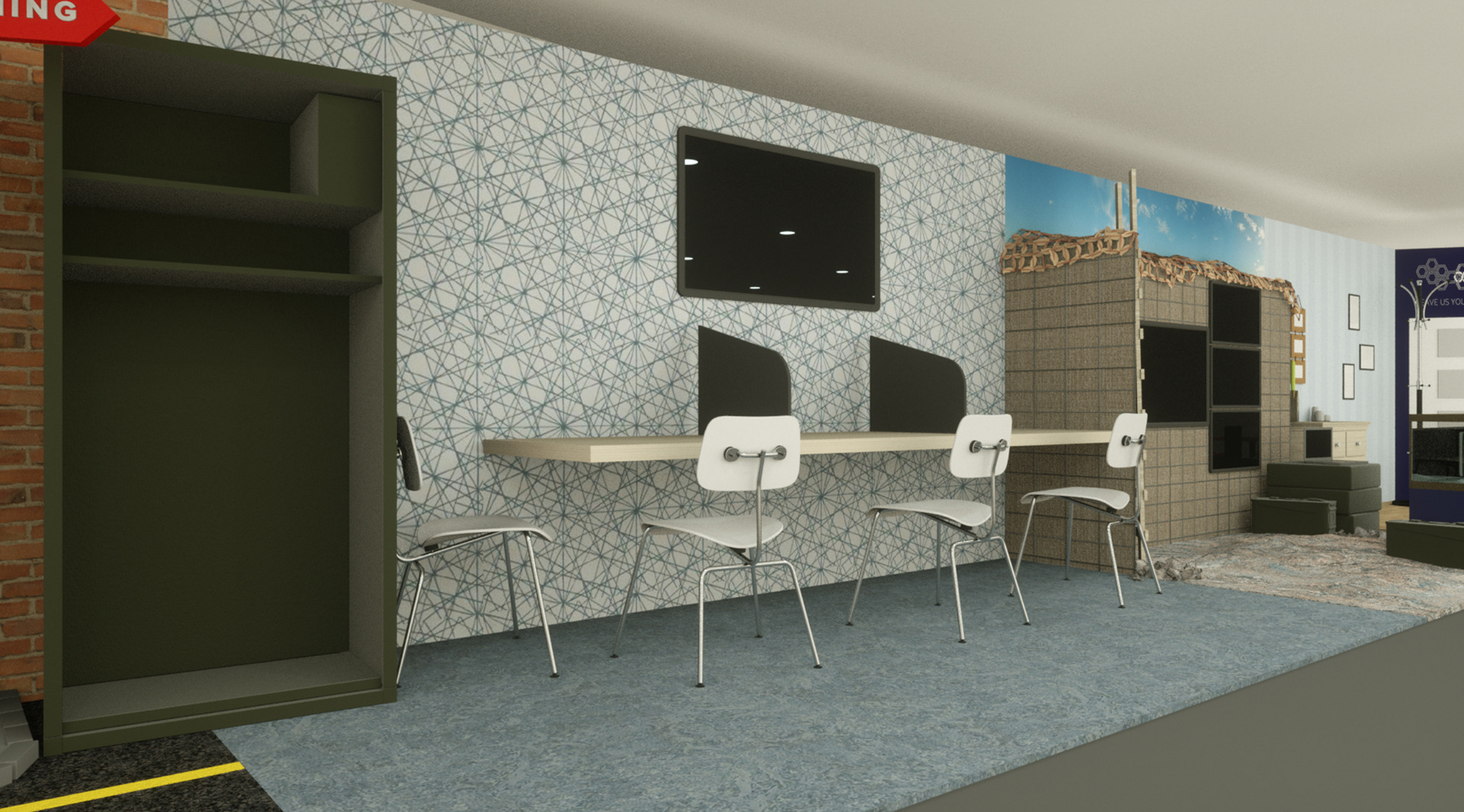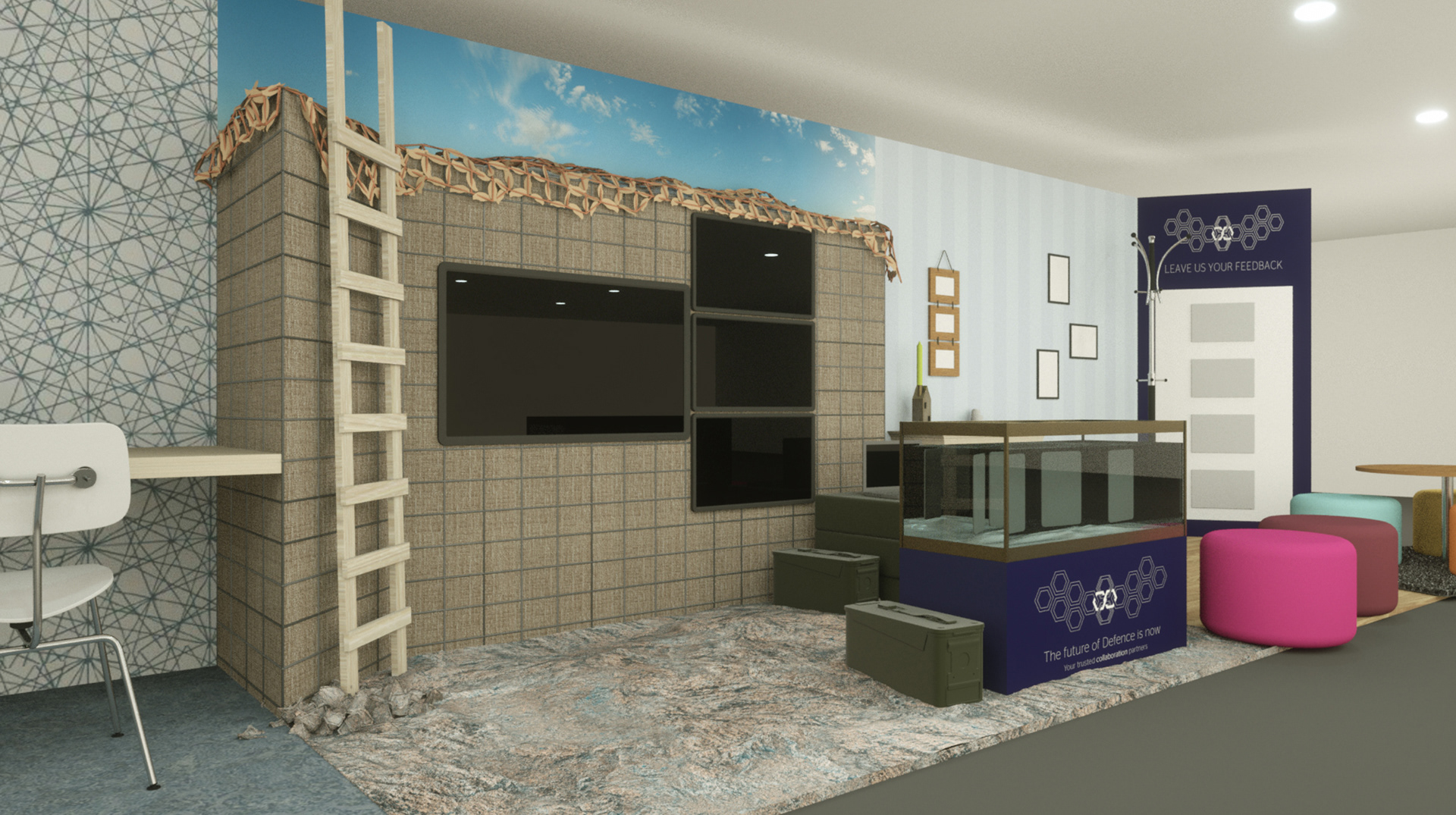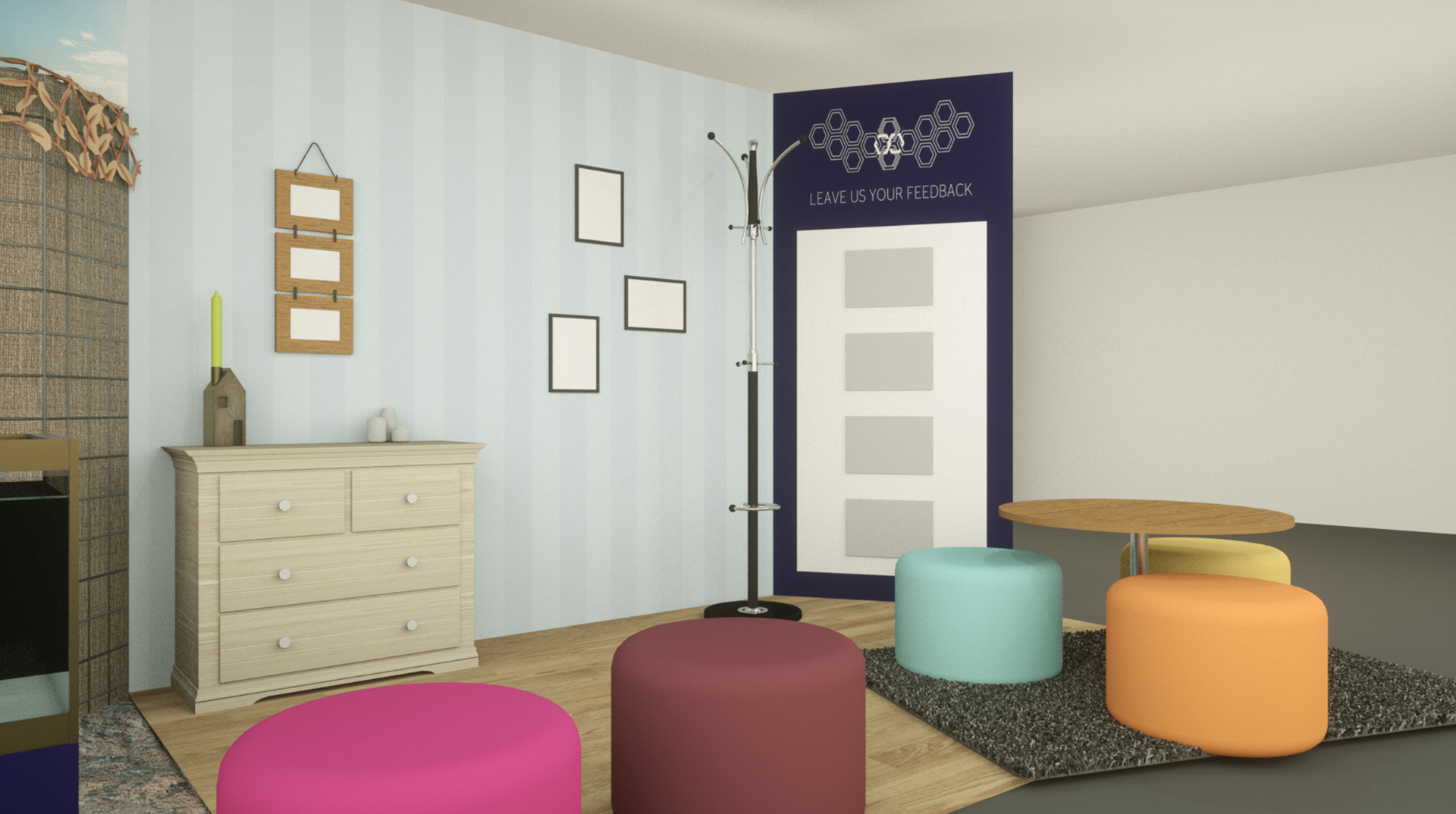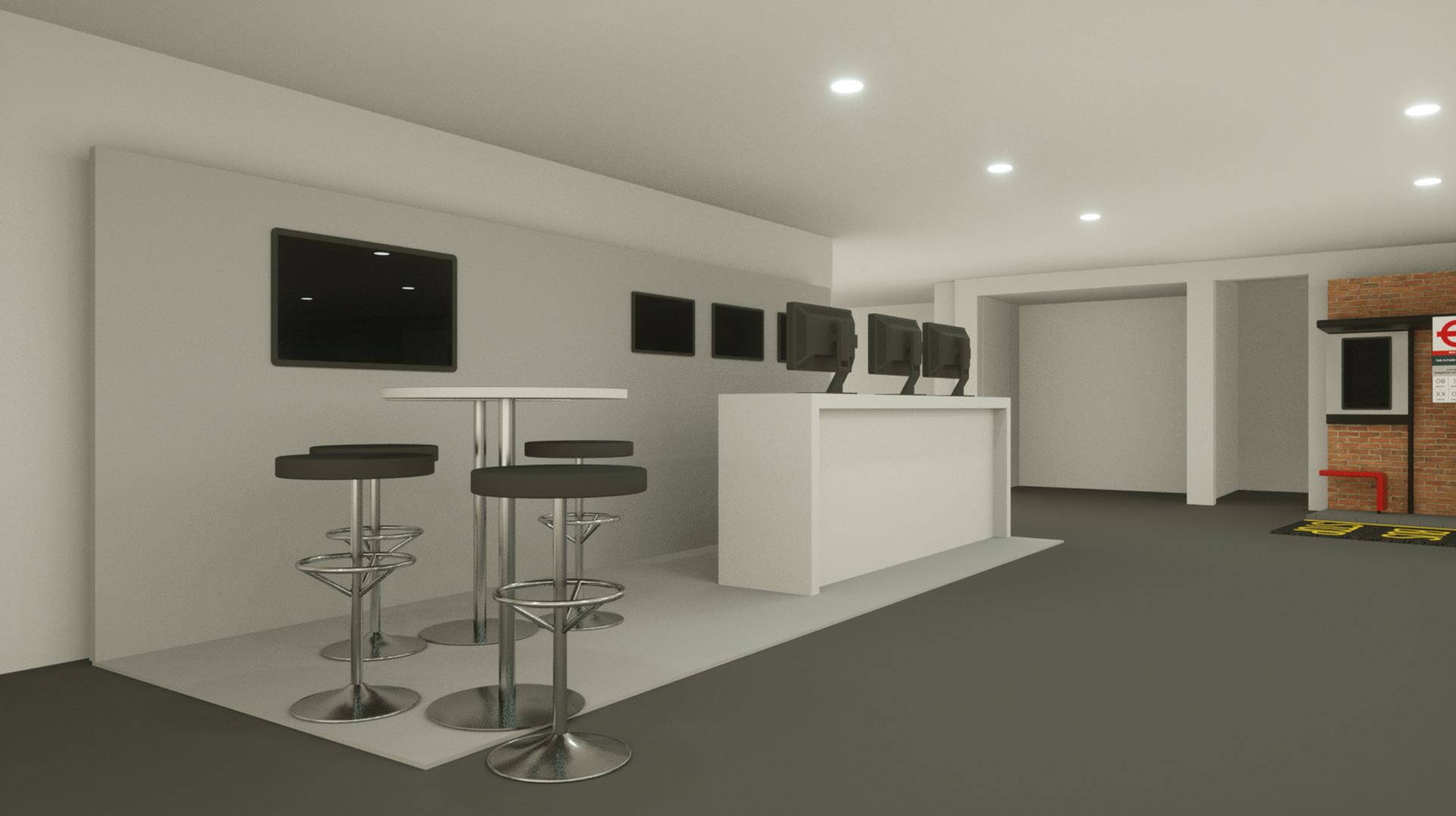 The biggest challenge for the event was creating the 12 metre Journey stand that would capture the imagination of attendees. Treating the stand itself as a living movie set we set out to create four environments that would put the user into each phase of a service persons journey. 

The
Join
section was modelled on the classic London bus stop, with mock pavement and Brickwork.
The
Train
section, modelled on a military classroom and using a Prolinx VR training simulation. 
The
Operate
section included a Hesco Bastion wall, with touch screens for presenting Battle planning simulations.
The
Leave
section was presented as a comfortable living space created a true feeling of retirement.